Testimonials
These kind words...

"Recording at Barrell House has been a great experience. From the warm welcome at the door to the sonic canvas Scott provided.
The quality of musicians available for my project including the talented Mr. Woolard himself, helped make my album sound awesome!.
Was nice that the atmosphere is chill and without pretense, perfect for when those creative juices are flowin. 1000 thank yous!!
Stoked for next time!!"
- Chris Francis

"Barrell House Sound, That's Barrell with two L's. The extra L can stand for many things but I figured it out. It stands for Love.
The Love Scott Woolard gives from the first moment you walk into his studio. He moves with speed getting you set up, always attentive
and asking you all the right questions. All the while he eases your mind and prepares you for the journey. Scott gets it.
He understands what you need in order to get where you want to go. With your song,and your music, and your spirit.
His trained ear, his uncanny sense of timing, of mood and of space settles you in. And he connects his will , with yours,
because he wants the music exactly how you hear it. When it is just your guitar, your voice and the message needs to come out.
Barrell House Sound is a place to get it done. Love you to Scotty."
- Bob Rylett

Iíve recorded in everything from top end recording studios to the guy that shows up with a lap top to your jam space,
and Barrell House Sound has not only blown my expectations out of the water for professional engineering, producing and sound quality,
but I have made a new friend with Scott, the owner. His prices are amazing, because the quality of the product
would make Big Studios hang their head in shame. Itís a cozy atmosphere located in his beautiful vintage east van house
with a big back yard and even has a stealthy, two-toned cat, Honey, skulking around the house and garden.
He is a triple threat with amazing engineer skills, a brilliant producing attitude and more than willing to push you when he knows
you can do better. Hands down, I recommend this studio to any band and will definitely return,
not only to record again, but just to crack a beer with my new good friend!
- Izzy Gibson, Drummer
AK-747s
"For the money, BHS is hands down the best recording studio in Vancouver."
- Nick Read, of BusHucker

"I first employed the services of Scott Woolard, engineer at Barrell House Sound, in December 2000,
to manage the production of my band's yearly Christmas song. I've gone back to Scott every year since then (including this year, 2010),
to produce both seasonal and general tunes. Scott is a motivated music producer with a most essential trait -- a keen ear.
He produces high quality work and never misses a deadline. I believe that developing distinctive relationships
with your fellow musicians is of prime importance, and Scott's consistent contributions to that end have been most impressive."
- Sister DJ (leader, Sister DJ's Radio Band)

"I highly recommend Scott Woolard and Barrell House Sound.
I recently recorded my album 'ON THE MOVE' there and I am very proud of the result -
the album has been on the blues charts for over 11 weeks, 2 weeks in the top 5.
The Barrell House studio provided a great combination of professionalism and relaxed 'down home' atmosphere, which I especially enjoyed.
I would like to thank Scott Woolard for his skillful work, flexibility, and useful advice."
- Arsen Shomakhov

See our Reasonable Rates!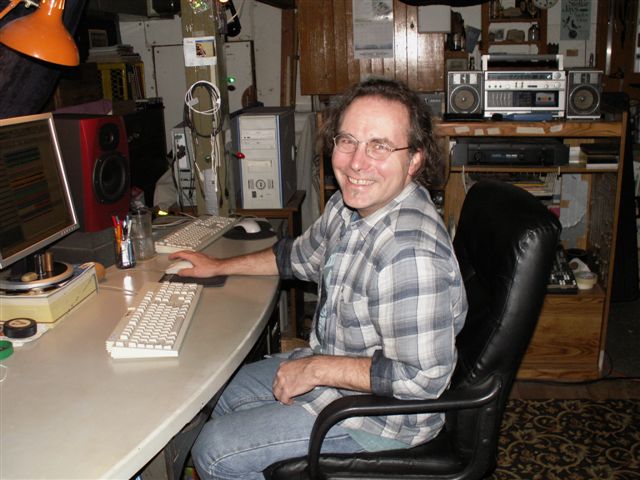 Call East Van's Room with a Groove - Barrell House Sound
the intimate recording studio in Vancouver, BC
604-323-2795
e-mail: info@barrellhousesound.com




Barrell House Sound Vimeo Channel

Barrell House Sound Youtube Channel




Home | BHS news | Testimonials | Services | Rates | Music | Gallery | Client Links | Contact | BHS Store